Catherine Daniel has painted and sculpted all her life, covering a wide range of subjects, mediums and techniques. Her mastery of exquisite, meticulous detail in watercolour, acrylic and bronze combines evocatively with her powerfully rich imagination and effervescent humour. Never more so than in her Wanton Fairies.
Born in the city of York, spending much of her informative years painting its ancient streets and snickleways, Catherine first began selling her work in galleries at just 10 years old. At weekends she rode, "more or less unfettered in the Yorkshire countryside, exploring woods and wild places, on a borrowed horse. I'd sling my paints and small collapsible easel over my shoulders, then 'Jeremy' and I, were gone for the day. My favourite place to paint was an ancient beech wood."
"There is nothing quite like viewing the countryside from between the ears of a horse. This fuelled a deep connection with nature, which suffuses much of my work to date."
Later, her father's work took the family south, where they lived on site in the heart of Hampton Court Palace. Here, she absorbed the history and hauntings of this incredible palace, further fuelling her imagination."This was a different type of enchantment..The feel of this place, when the crowds had left was surreal. The walls seeped atmosphere and as you walked through the cloisters late at night you definitely knew you were not alone!"
Throughout tending to the needs of her growing family, she continued working, painting and sculpting for exhibitions, commissions, and restoring priceless artworks, including paintings in the Royal Collection.
"Humour has never been far from my radar. Like nature it is a great healer and solace in times of trouble. I hope that my Wanton Fairies can spread some lighthearted fun and happiness to others in these troubled times."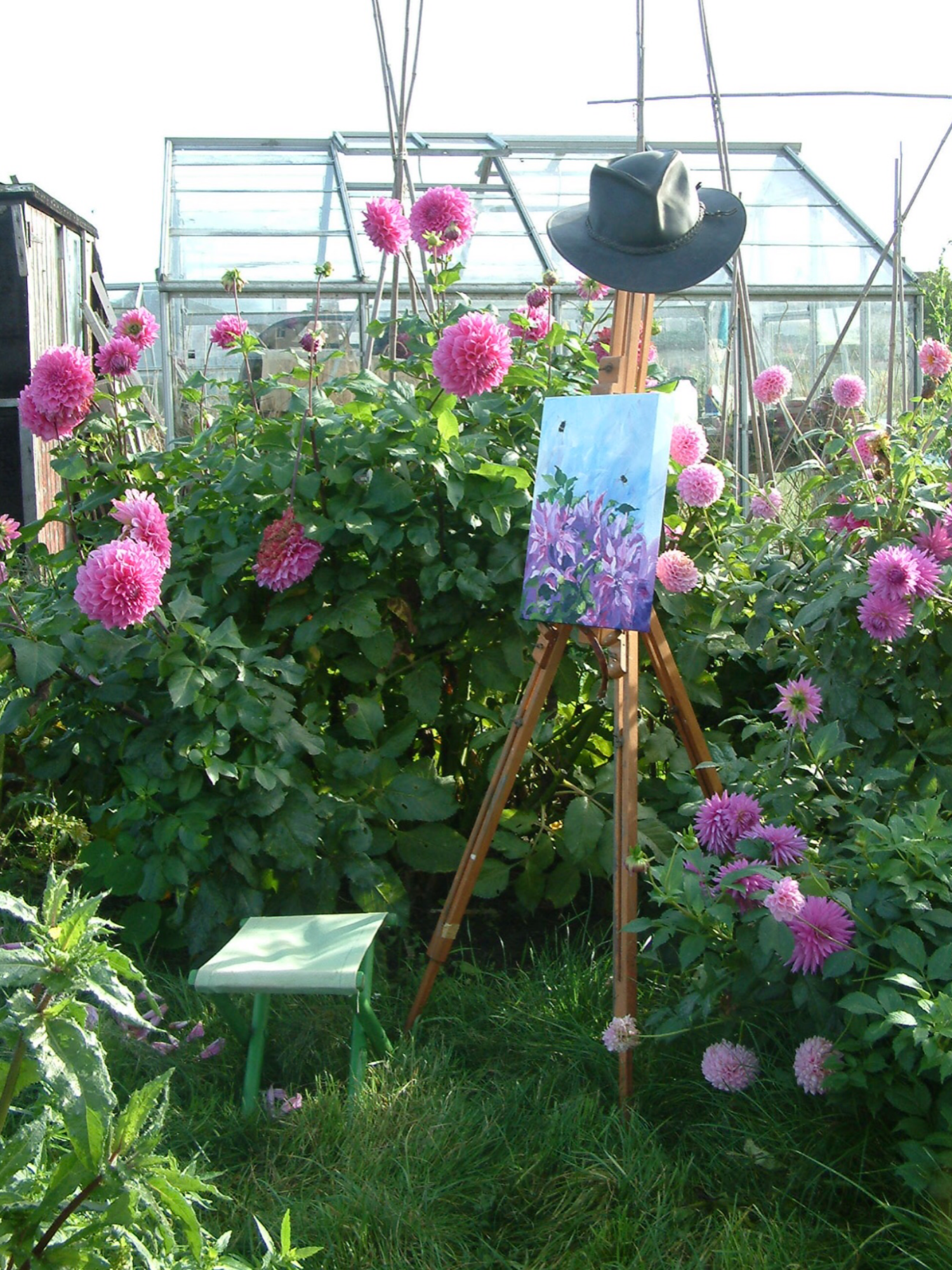 Royal Academy
Royal Society Of British Artists
Royal Society Of Painters In Watercolour
National Society Of Painters Sculptors And Printmakers
Society Of Women Artists
Portal Gallery London